7 Considerations for Choosing a Range Hood
Share
Issue Time

2022/06/08
Summary
If you've ever activated a smoke alarm in your kitchen, you already know the importance of having a range hood. But how do you know which range hood is right for you? Keep these key considerations in mind as you weigh your options.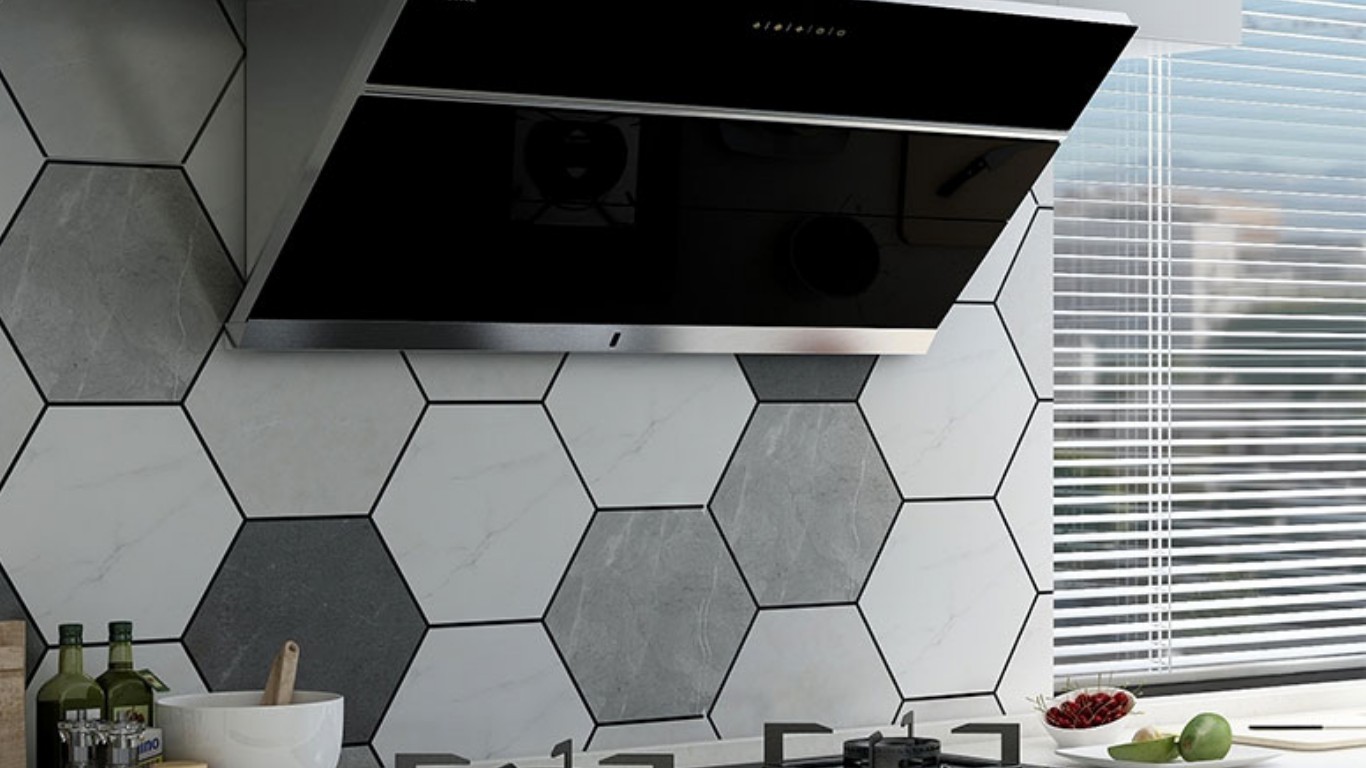 If you've ever activated a smoke alarm in your kitchen, you already know the importance of having a
range hood
. But how do you know which range hood is right for you? Keep these key considerations in mind as you weigh your options.
1. Exhaust system
Ducted exhaust systems, sometimes called ventilation systems, use ducts to direct air out of the home. "Out" is the key word here. In other words, you cannot vent to another interior space of your home, such as the attic. If you have ductwork, you might have guessed that it's best to mount your kitchen range hood to an exterior wall. This way, the pipes are shorter and more efficient. The farther you are from the exterior wall, the more complicated and expensive the installation of ducts and hoods will be.
With an unducted exhaust system or a non-ventilated system, the air is filtered, cleaned, and returned to the kitchen rather than being directed outside. As you might imagine, these systems are generally less efficient than ductwork and require more maintenance with regular cleaning and filter changes. So it's best to know in advance what you can expect.
2. Your kitchen layout
Your kitchen layout will determine how much space you have to use and how best to fit the oven hood into place. A good rule of thumb is to install the range hood between 24-30 inches above the cooktop, but be sure to read the manufacturer's recommendations.
Depending on the configuration, the kitchen hood can be wall mounted, integrated into your cabinets, part of the canopy, or suspended from the ceiling above the island cooktop. There are even retractable chimney hoods that unfold when in use or retract and hide when not needed. Another smart, space-saving option is the downdraft kitchen hood. It is designed to be removed from a special slot in the work surface and conveniently stowed away when the cooktop is not in use.
3. Fan power
The size of the space will determine how much power the hood fan needs to clear the air and help prevent strong cooking odors. To determine your needs, multiply the height of the kitchen ceiling by the length and width of the room. This will give you the volume of the kitchen.
Kitchen ceiling height X room width = kitchen volume
Ideally, you should choose a range hood that can change or clean the air in the space no less than eight times an hour.
4. Calculate the energy of the kitchen hood
You can figure out how much air a kitchen range hood can draw per hour with some simple math, and a fan's CFM is a measure of the fan's power, which stands for "cubic feet per minute." For example, a hood fan with 1,000 CFM can remove all air in a 10' x 10' x 10' area in one minute. To determine how much air a particular hood can change per hour, simply multiply this CFM by 60 (minutes in an hour).
5. Consider range hood noise
You can opt for a very powerful oven hood, but if it sounds like a small plane taking off every time you use it, it's probably not worth it. Instead, experts recommend choosing a model that draws air into the edge or perimeter of the hood rather than moving it over a large area. Not only does this make the cooker hood more efficient, but it also helps reduce noise levels. Whenever possible, test it out in a showroom or store before taking it home.
6. Range hood style
Naturally, you'll want a ventilation hood that matches the look of your kitchen and matches your personal taste. Therefore, you need to consider the various finishes available in the market and the maintenance involved in keeping it clean. Such as brushed or shiny finishes, choice of materials, i.e. stainless steel or brass, etc. You'll also want to keep in mind the overall look, such as whether it's modern or traditional, or whether it's appropriate to complement your home's general architectural style. Finally, you may want to consider how seamlessly you want it to fit into the kitchen. If you want to make a bold statement, you may want to choose something that stands out from the rest of the decor and choose an eye-catching color or stand out.
7. Consider cost
As with almost anything else you buy for your home, the cost can vary widely. Size, power, materials, and special hood features such as thermal sensors, auto-off, and built-in lighting types all affect the cost of a hood. Before going to the store, do your research and compare prices online so you can get an idea of your expected spending. Don't forget to take the installation factor into account. This is probably a job best left to the experts. Remember that labor and materials, such as connectors and fittings, can quickly outweigh the cost of the hood itself.
The above introduces the precautions for choosing a range hood. If you want to buy a range hood, please
contact us
.
Greaidea is a professional
custom cooker hood manufacturer
with 20 years of experience, in our R&D department, we employ 16 engineers to ensure our R&D advantages and continuous improvement. Spend 3% of revenue on research and development each year. With an excellent manufacturing team and quality control team, we can achieve an annual output of 800,000 gas stoves and 300,000 range hood products of the best quality.