How to Clean a Range Hood?
Share
Issue Time

2022/04/14
Summary
A cooker hood that is not cleaned in a timely manner can cause your kitchen to look unsightly and can also cause odors in your cooking area. Check out these handy tips to keep your range hood looking new.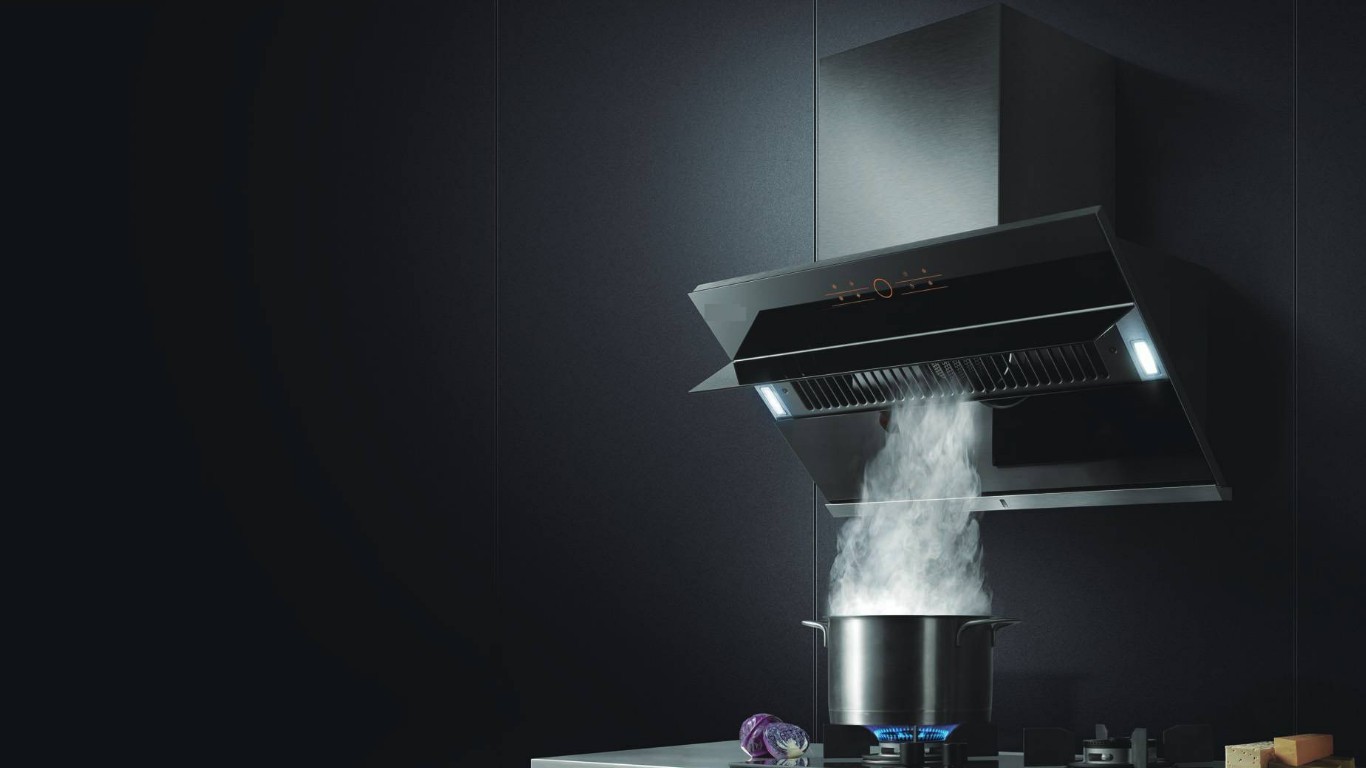 Range hood
cleaning is often overlooked. But if you ignore this step, your kitchen will not look so clean.
Basically cooker hoods are used to extract all the fumes that need to be emitted from the kitchen. Greatly improve your air quality.
If it's still not cleaned, this could be clogging up the smoke due to the greasy stainless steel filter. A greasy range hood can also cause odors in your cooking area.
Is your range hood greasy? Don't worry! Check out these handy tips to keep your range hood looking new.
Preparation needed to get the job done
First, have all the necessary tools and basic elements at your side.
E.g:
Hot or boiling water
Baking soda
Gloves
Vinegar solution (as a cleaning spray)
Degreasing soap (you can use detergent or any other soap of your choice) or kitchen degreaser
Dust brush cleaner (with soft bristles)
Brush (with strong bristles)
Kitchen towels or dishcloths
Check out the program now!
1. Eliminate dry dust layers
Start your "range hood cleaning" tasks with dust removal.
To do this, use a dusting brush cleaner and remove any dry dust particles from the surface. The best cleaning brushes can reach the fine and tight spots, corners, and outer edges of the range hood for effective cleaning.
Pro tip: Before dusting the inside and outside roof of the range hood, place a cloth over the stove so dust and debris don't fall inside.
2. Wipe the outside of the range hood
You've probably heard the adage, "The first impression is the last," even when we're talking about your home.
The first look always captures the look, So, if your range hood looks greasy and dirty from the outside, how can you just be content with its function?
Therefore, it is important to wipe off the outside of the range hood.
For this you can:
(1)Mix soap with warm water to make a foamy liquid.
(2)Wipe the surface with a brush and soap
(3)For a smoother look, wipe off any remaining dirt particles with the help of a kitchen towel.
Pro tip: You can also use a vinegar solution if you have hard, sticky, and greasy particles. Just spray it on the spot and clean the outside of the exhaust hood.
3. Wipe off the stains under the hood
Without a doubt, cleaning stains and marks from the inside is a matter of prudence when dealing with a kitchen hood. A filter can be sharp, not to mention that when you wipe the inside, you're very close to its electronics.
Fortunately, your filter can be easily removed.
You can do this:
(1)First, wear gloves to protect your hands from chemicals.
(2)Mix baking soda with water and keep non-fat soap near you.
(3)Simply soak the brush in liquid soap and rub the inner area effortlessly.
(4)Remove the filter for deeper cleaning.
Pro tip: Baking soda neutralizes acidic compounds and breaks up grease stuck in there. You can apply its paste to the relevant area, let it sit for half an hour, and let your range hood enjoy a crystal-like sheen.
4. Remove the filter from the range hood and clean it
A lot of people don't remove the hood filter before scrubbing. However, we recommend removing it before cleaning the inside of the cooker hood.
However, if your range hood does not require a deep cleaning, then removing the filter after cleaning the interior is fine.
Speaking of filters, they absolutely need to be clean so that the polluted air can be effectively discharged outside your home.
Please follow the steps below:
(1)Use a towel or scrubbing sponge to remove any large debris stuck in the filter.
(2)Then, soak it in a sink or bathtub filled with water for about 15-20 minutes.
(3)Gently wipe the range hood filter with a brush and soak it in a mixture of water and 1/4 baking soda.
(4)Rinse the hood again with warm water and let it dry for a while.
(5)Then, spray the vinegar solution on the filter and clean it with a towel or microfiber cloth.
Sometimes your filter needs to be cleaned multiple times. But you can simply repeat the process. Even if your filter isn't clean, removing most of the large debris and tough grease will make cleaning easier.
5. Mandatory inspection of your vents/ducts
A vent or duct is a long tube that is installed just above the cooking range and connected to the oven hood. It helps to expel all strong odors and fumes.
You probably haven't checked its internals for years, where grease and grime can hide in large quantities.
Just grab a flashlight, jump up the ladder, and remove the vent cap on the ductwork. Check for debris. After you notice the presence of smudges, call your local contractor or plumbing professional for cleaning so it will perform better in the future.
Pro tip: Clean the range hood filter and range hood every three to six weeks to keep the range hood duct in good condition. With ongoing maintenance, you'll never need to clean your plumbing!
The above describes the cleaning of the range hood. If you have any questions or you plan to buy a range hood, please
contact us
.
Greaidea is a
custom kitchen appliance supplier
. Our products include range hoods, gas water heaters, gas stoves, and so on. We have our own 2 production bases with more than 500 employees covering an area of 100,000㎡. In order to meet the marketing needs, we are equipped with 6 assembly lines for gas stoves and range hoods, and 3 assembly lines for gas water heaters.