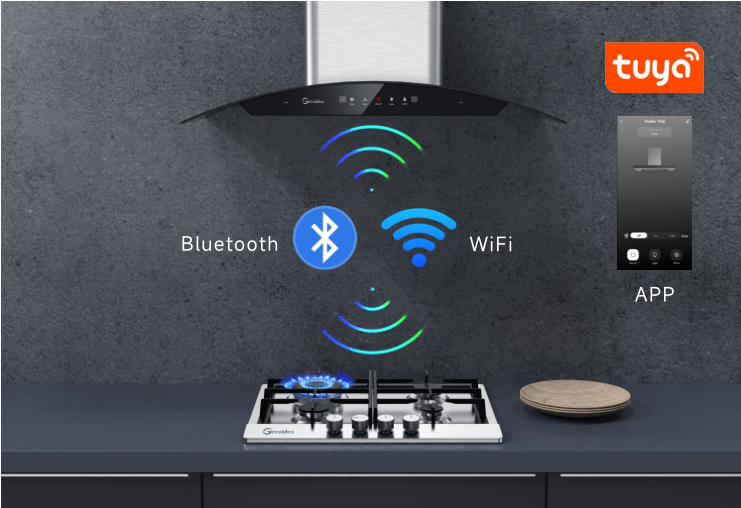 Smart Link Combo
Smart link - Automastic control range hood ON/OFF

- Bluetooth automatically syncs fans and lights with cooktop burners.
WiFi Control, Remote Control, Touch Control

- Smart phone operation, easy control of range hood, Tuya based app;
- Hands Sensor Control;
- Touch Screen Control.
Smart WiFi Fan
Smart Control
Adjust fan speed, oscillation, and timer right from your phone using the Tuya smart app.

Easy To Use
The Greaidea Pedastal Fan is incredibly easy to set up, and user friendly. right out of the box, simply install the app, connect to WIFI , and you are up and running!