Explore the Different Types of Range Hoods
Share
Issue Time

2022/05/24
Summary
Range hoods come in a variety of materials, configurations, styles, and finishes, and depending on the layout of your cooking space, you can choose to install the range hood under the cabinet or directly above the cooktop. Read on to discover the different types of range hoods.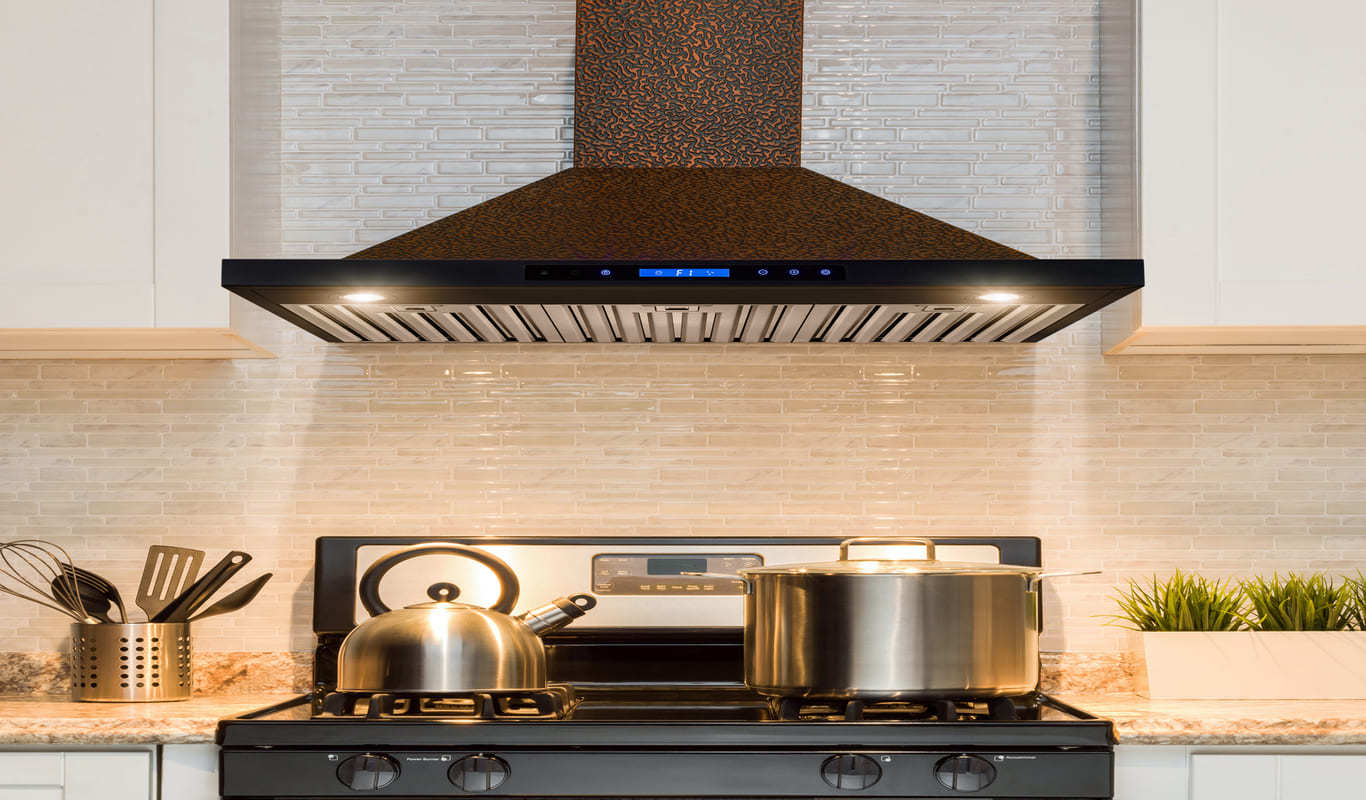 If you're doing a kitchen remodel or planning to update some old appliances to better fit your kitchen layout, one item you shouldn't overlook is a range hood. It is often an overlooked aspect of kitchen functionality and design.
Range hoods
come in a variety of materials, configurations, styles, and finishes, and depending on the layout of your cooking space, you can choose to install the range hood under the cabinet or directly above the cooktop.
Whichever range you ultimately decide to choose, it must meet your ventilation needs and do what it does. If you're craving some fresh air, read on to discover the different types of range hoods and the unique features that make your cooking space stand out.
What does a range hood do?
Any ventilation unit is designed to control and disperse kitchen fumes, steam, and grease (or oil) related odors. The cooker hood collects and diverts these unhealthy vapors to prevent your cooking from fogging up the kitchen.
A ventilation system plays a role in improving the air quality in your home, but it also plays a role in maintaining the aesthetics and structure of walls, backsplashes, and kitchen cabinets. Depending on the structure of your kitchen, the size of your cooktop, and personal preference, decide how you want your range hood to ventilate and disperse unwanted steam.
Wall mounted range hood
A wall-mounted cooker hood is a ventilation system that is installed on the wall directly above the cooking area. If you currently have a cupboard in this space above the stove, it can be removed to make room for this type of fume hood.
They are also known as chimney hoods because the structure used for ventilation is similar to a domestic chimney, as a design element that adds a stylish and unique look to any kitchen space. This model of cooker hood vents kitchen fumes and odors outside through the exterior wall behind the appliance.
Under-cabinet range hood
Due to their compact design and attractive construction, under-cabinet range hoods are a popular choice in many modern kitchen designs. As the name suggests, this range hood is installed under the cabinet directly above the cooktop.
Under-cabinet hoods can be ducted or ductless, providing flexibility for your kitchen. If you go the ducted route, that means your range hood will filter dirty air and recycle it back into your kitchen.
If you prefer a ductless model, the exhaust fan will recirculate your kitchen air through specialized filters rather than ductwork. These filters help trap grease and dirt and neutralize odors as the vent returns to the kitchen. This may be a more efficient method but does require more space during installation.
Island range hood
Island cooker hoods are an extremely adaptable and versatile option if you are looking to enhance your kitchen island. It is similar in design to a wall-mounted range hood, but the island range hood sits above the cooktop and hangs from the ceiling.
Instead of pipes hidden behind the hood, ceiling ducts vent all polluted air and odors from the kitchen into the airspace outside the home. It is important to take accurate measurements and refer to the manufacturer's recommendations to ensure you have enough space for the installation. Not all range hoods have the proper clearance to properly ventilate through the ceiling.
Downdraft range hood
If you are looking for a self-contained ventilation system, the downdraft hood is the ideal model for you. If you have limited headroom in your kitchen, you can hide the downdraft hood behind the cooktop until you're ready to use it again. This provides a clean, unobtrusive look to complement your kitchen layout and your other appliances.
Unlike many other range hoods that emit smoke into the ceiling, a downdraft range hood pulls any rising smoke or steam down and away from your cooking area, exhausting it through a duct below the floor.
Plug-in range hood
Plug-in range hoods or cabinet plug-in range hoods offer a bespoke approach to modern kitchen design. It can be installed in a cabinet above the stove or cooktop. It comes with standard range hood features such as a blower, speed control, and lighting system, but not like other smoke lampblack machine varieties so equipped with a fully functional ventilation system.
A plug-in hood is best used as an anchor for a custom-designed hood, as it has all the basic features needed for a skeleton and proper ventilation. This orientation also allows you to design a ventilation system that seamlessly matches the layout of your cooking space.
Points
Remember, if you're renovating your kitchen, a range hood is just as important as any other appliance. Systems that keep the kitchen air odor-free, smoke-free, and cooking residue-free will help you maintain a pleasant environment, with no limit to the number of brands, styles, and installation options. This small addition can change the landscape of your kitchen and have a big impact on the success of your home design and the functionality of your cooking space.
If you're ready to invest in a new range hood, Greaidea offers the most diverse range of sustainable range hood brands and models, as well as our own range of custom range hoods. With an excellent manufacturing team and quality control team, we can achieve an annual output of 800,000 gas stoves and 300,000 range hood products of the best quality. If you need, please
contact us
.